News
» Local scoops two awards
Local scoops two awards
Source: Coastal News, Whangamata, 25 July 2013, by Lesley Staniland
Whangamata's Diana Blake was named - twice - among the top architectural designers in the Waikato region at the prestigious ADNZ Resene Architectural Design Awards on Saturday night.
The regional competition of the ADNZ Resene Architectural Design Awards recognises successful design in residential and commercial architecture across a range of categories including new homes, multi-unit dwellings, interiors, alterations and additions and industrial desiign.
Six awards were shared among four architectural designers from the region with Blake, of Diana Blake Design, winning the Commercial/Industrial Architectural Design Award for the Whangamata Kindergarten and the Residential Interiors Architectural Design Award for her work on the Blake Residence, situated on a 0.4 hectare avocado orchard on the outskirts of Whangamata.
This year's recognition comes on top of a similar success last year when she was named the ADNZ/Resene Regional Winner 2012 for a residence over 250m2. Mrs Blake was unable to be contacted this week for comment on her wins.
The Residential Alterations and Additions Architectural Design Award was won by Dayle Beuth of Lifestyle Architectural Services, Waitakere, for his 'Whangamata Bach Addition'.
The awards were judged by Italian architect Caterina Steiner and well-known members of the New Zealand design community, Tony van Raat and Duncan Joiner.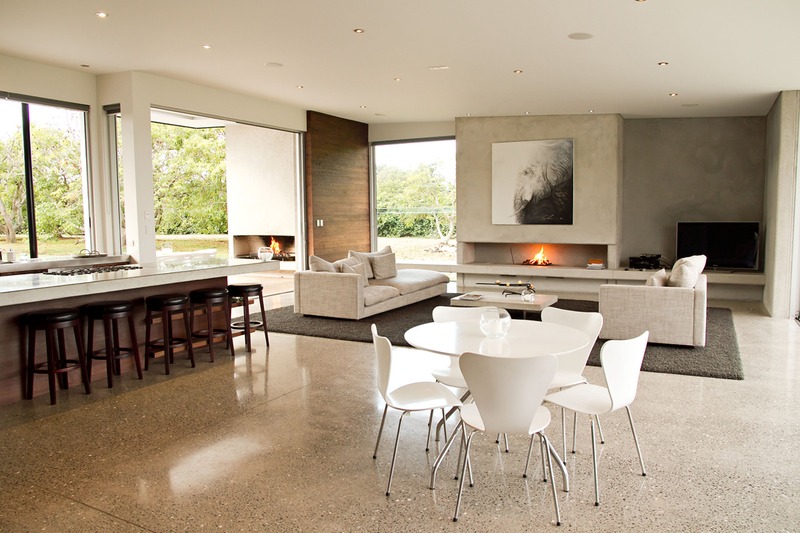 Blake Residence. Photo by Linda Herraman Photography.